A blazing fast Cable Builder and a tailored B2C/B2B experience drives growth for an electronics retailer
Show Me Cables is a leading supplier of cables, connectors, extenders. They have an inventory of 10K+ products and offer same-day shipping for many of those products. Located near St Louis, MO, they're able to offer fast ground shipping to the continental US.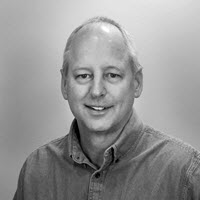 I've had the privilege to work with Erik for the past 2 ½ years, as he implemented and then helped maintain our Magento eCommerce site. Erik is very technical with the skills to lead large projects, but has strong business skills as well to help us make the best decision for the company. He is a pleasure to work with as he never gets too up or down, even when we may be pressuring him a bit.
Show Me Cables's previous eCommerce platform was slow and poorly supported. They wanted a platform that could help their business grow by improving the speed and stability of the platform. They wanted to allow their customers to quickly design custom cables to fit unique use cases.
Show Me Cables decided to move to Magento 2 due to the robust native functionality, vibrant ecosystem, and fast performance.
Enhanced Magento's checkout to handle ShowMeCable's unique requirements:
Tax Exemption – Customers can 
Blind Shipping – used for dropshipping/white labelling
Use your own shipping account? – Customers can provide their own Fedex/UPS account number
Purchase Order number – Users can add PO numbers to any payment method
Implemented Amasty's GDPR extension and added GeoIP functionality so that certain features (like the cookie notice) were only visible to traffic from the EU.
These are the results that Show Me Cables experienced with their new site: